In 2019, I authored an article describing Social media as guerilla warfare where companies & institutions often find themselves using conventional communication tactics in an unconventional war.
Much like how the US army, arguably the most powerful of militaries in the world bombed Afghanistan to cinders, occupied it for 20 years, spent Trillions of dollars (with a "T"), yet pulled out in defeat against a force of ragtag Taliban guerillas, many institutions find themselves overpowered by "irregular forces" on Social Media.
A Key example is how Jimmy Spire Ssentongo, a cartoonist, started two hashtag movements on Twitter last month that have forced the Government into panic mode, turned Generals into road inspectors, and marshaled the unwashed Twitter masses in revolt against the management of our roads and the healthcare system.
Over the space of less than a month, as of posting this article, 319,681 social media posts, online articles, blog posts, and other mentions online have been authored on various digital platforms garnering 1,279,832 engagements (Like, comments, and shares), while reaching a cumulative 30,096,027 people across the internet with a cumulative 1,661,741,123 impressions across the internet.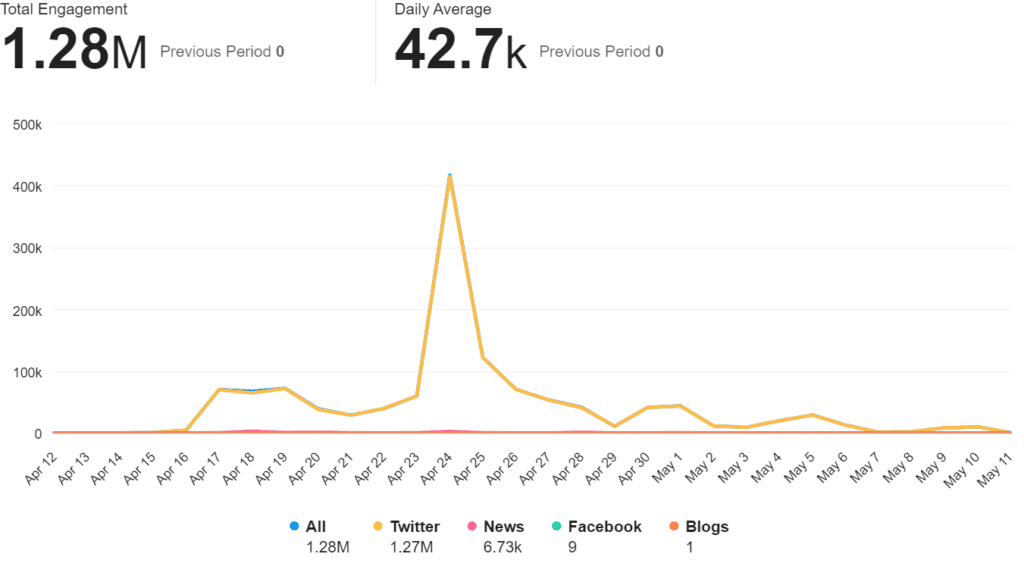 This is by far the largest trend post-Covid, dwarfing even the bizarre Kenyan Invasion discussion spurred on by the first Son, General Muhoozi Kainerugaba, which saw 36,495 posts with 778,343 engagement, 53,869,066 reach, and 378,208,560 impressions. I even so boldly declared the First son as arguably the most influential person on Twitter at the time, seeing how his often late-night Tweets dominated the social discourse the next day.
What Spire and Muhoozi have really tapped into, which many organizations always miss, is the ability to manipulate trigger words that start the trend.
See number 4 on https://www.seohorizon.com/social/attention-grabbing-social-media-posts/ of 21 ways to create attention-grabbing posts.
Every revolution needs its "Bastille moment", an event or action that triggers the masses into action. For the NRM it was the storming of the Kabamba Military barracks of the then-PRA rebels armed with 27 guns (and balls of pure steel). For the French revolution, it was quite literally the storming of the Bastille, for the American Revolution, the Boston "Tea Party".
Every Revolution needs a trigger. Social Media trends are in every way a revolution of sorts. They gather the masses into a mostly singular way of thinking and call them to action.
For most trends like the #M7Challenge in 2016, it is a fun affair that inspires "Tweeps" to follow suit. This is the reason for TikTok's success. For others like the #KampalaPotholeExhibition, it is a vent for the public's frustrations with poor service delivery. However, the nature of the trend will always start with a statement, picture, or hashtag so outrageous that it caught the attention of "Tweeps".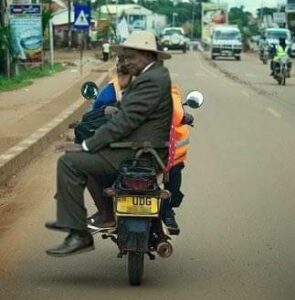 The failure of traditional Social media management.
Companies, Government institutions, and the general "establishment" continuously fail to understand the power of triggers. We often expect our sheer follower count, advertising budgets, or influencer army to whip up the needed frenzy and make us viral.
Simon Sinek described this using Game theory as fighting an infinite war (Like a guerilla war) with Finite tactics.
See his video on this.
How we communicate in Newspapers and on TV is extremely different from how we do it online. With digital, we have to be a bit more informal, use humor, be brash, and Pull out those memes, or meme-worth photos… Most of all, leave the formality for traditional media.
Brands, and more so government and NGOs struggle with this. They fail to see how a 3 AM Tweet from a General, made in jest can shut down all other conversations, as opposed to those obscure acronym hashtags like #IWD2022 continuously fail to engage an audience larger than the attendees of the events they represent.
The point is to keep it simple, yet pack a nuclear bomb-sized punch within the 280 or so characters of your tweet.
Making informed decisions in countering trends
Like in any war, finite or infinite, a good general needs intelligence to understand the full picture of the battle.
Every move an institution makes to either counter a trend, jump onto an existing trend or start one altogether must be backed up with hard data to have an effect. There is nothing as deflating as posting to yesterday's topic or putting out the wrong fires when you are under attack. Even worse, realizing too late just how hot a debate is raging around your brand and being forced to play catchup, rather than fighting the battle on your own terms.
In this, both KCCA & the Ministry of Health found themselves flatfooted by Spire's salvos, those of his followers.
Investing in a social listening tool, like Meltwater, not only gives you the same visibility I had in collecting the data above, it provides you with alerts when a trend is growing about your brand, or preset keywords or phrases, giving you the time you need to set up a good defense. Something our friends in the public sector are yet to embrace.